A distinguishing feature of Janus apartments, as well as our sister residential communities, is our focus on elevating spaces with art. We work with local artists to create and install gallery-worthy works throughout our properties for all to enjoy.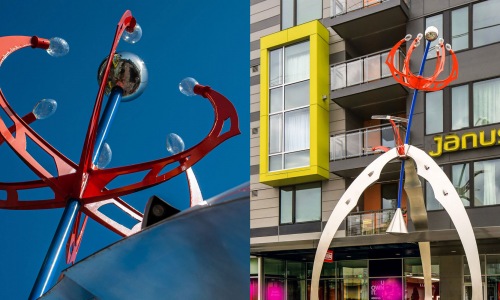 Perseus II
Perseus II is a monumental, interactive, kinetic, solar powered sculpture that anchors the Janus building on the bustling 85th Street side. The piece draws on references to mythology and duality and explores humanity's relationship with things beyond our physical grasp.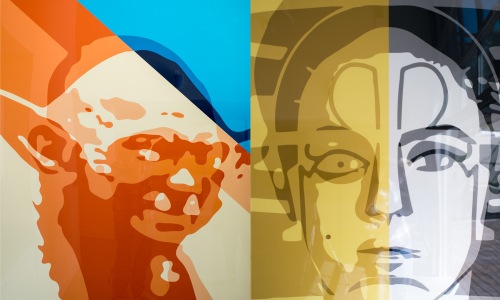 Pop Hybrids: "The Enlightened"
The work deals with ironic duality, iconography and satirical juxtapositions. By layering thoughtfully paired cultural icons with one another, these visually arresting pieces challenge the viewer to decipher the image while making the sardonic metaphorical and sometimes philosophical connections within the images.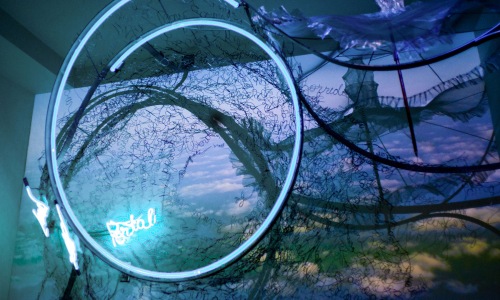 Sunaj
Janus is the Roman God of beginnings and passages. Mary reversed the name and discovered SUNAJ means portal. The installation with projection and neon is created on this notion of portal. The concepts inspire the words written in wire and neon. The magical figure pencils the text, creating a dispersing portal of language, where the shadows encompass the physical nature of the metal work. Projected images of clouds further this ethereal saga.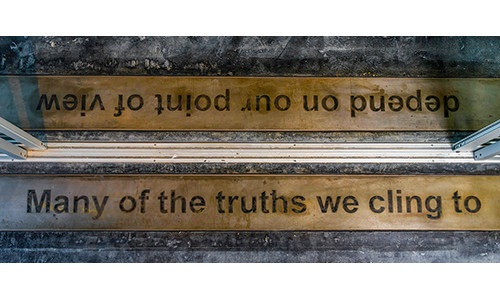 Thresholds
Inspired by the project's name Janus after the God of passage, sandblasted steel plates placed within the floor highlight passageways with thought-provoking phrases. Thresholds is a particularly exciting aspect of the building's integrated art, allowing greater understanding of one's transition through an inhabitants of their environment.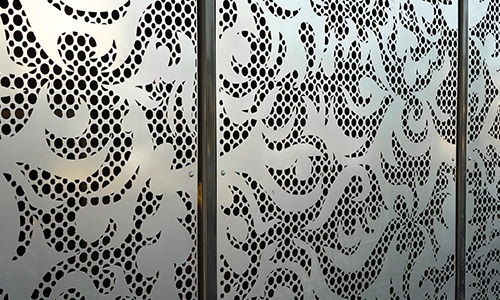 Gates & Screens
The perforated panels form gates, fences and screens that surround and enhance the building. The design incorporates abstract faces which capture the two-sides of Janus. In Roman mythology, Janus is the god of gates and transitions, which translates literally to the gate installations as well as the opportunities for a new beginning for Janus residents.